GlobalSIP 2016:
Symposium on Signal and Information Processing for Smart Grid Infrastructures
Schedule
Keynote Speakers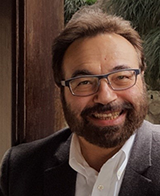 SGI-K1: Georgios B. Giannakis, University of Minnesota
Online Learning and Management of Future Cyber-Physical Networks
Cyber-physical systems (CPS) are engineered systems with built-in seamless integration of computational and physical components. Fundamental advances in sensing, learning, control, and information technologies, are well motivated to endow CPS with resilience, adaptability, scalability, and sustainability. In this context, the present talk will start with online convex optimization algorithms for estimating the state of future power grids. A framework will be then introduced for joint active and reactive power control in distribution grids, which also accounts for stochastic constraints of voltages and inverters to reduce losses. Efficacy of the novel approaches will be assessed using standard IEEE power grid benchmark distribution feeders. Leveraging statistical inference and stochastic optimization tools, the final topic will deal with state-of-the-art learning-aided management for sustainable data centers. Both analytical and empirical results will demonstrate how valuable insights from big data analytics can lead to markedly improved management policies by learning from historical user and network patterns.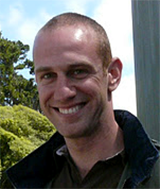 SGI-K2: Josh Taylor, University of Toronto
Power Systems Without Fuel
Renewable integration is a century-long project. Over the past decade we have made impressive progress in integrating renewables, energy storage, and demand response into the existing power infrastructure. In this talk, we jump forward to a hypothetical final destination: power systems without fuel. In power systems without fuel, small, modular, renewable sources supply all power. In addition to sustainability and environmental benevolence, power systems without fuel offer superior operation to current power systems due to, for example, the obsolescence of unit commitment, the decreased importance of frequency, and the increased viability of direct current. We motivate several research problems under this umbrella, including electricity markets without fuel costs, decentralized control of direct current systems, and machine learning for demand response.
The marriage of information and communication technologies with traditional energy production, delivery and distribution systems aims to create a more reliable, efficient, environmentally friendly and resilient smart grid. Energy system stakeholders expect greater consumer-centricity and more open and flexible business models. At the heart of many of the technological challenges underlying this vision for a smarter grid is the need for optimization and information processing. New problems are arising that require the use of big data analytics to process continuous streams of data coming from sources such as smart meters, smart building sensors, phasor measurement units, and weather stations at geographically dispersed locations. Classical signal and information processing problems are adapting to support changing system requirements and grid characteristics. By the same token, the increased penetration of renewable energy generation, distributed storage, and controllable loads such as plug-in electric vehicles, calls for novel optimal resource management methods that respect user privacy while yield customer-centric and system-wide benefits. Moreover, computational and physical constraints within this new technical landscape must be assessed. This symposium aims to bring together researchers and practitioners in the field of signal and information processing for the optimization of smart grid infrastructures.
Submissions are welcome on topics including:
Optimal power flow problems and extensions
Unit commitment and generator scheduling
Grid component placement & transmission system planning
Information processing for security and resilience
Stochastic optimal control for energy systems & pricing
Online optimization for energy management in smart grids
Energy management for efficient and carbon-neutral data centers
Demand-response and real-time pricing
Robust and stochastic optimization methods for renewable energy management
Load and renewable energy forecasting
Power system state estimation
Power system dynamics and transient analysis
Load modeling and monitoring
Measurement-based power system analysis
Phasor Measurement Units and cyber-security
Smart meters and energy theft detection and mitigation
Information processing for optimizing coupled smart grid infrastructures, e.g., smart grids and water networks
[Download the PDF Call for Papers]
Paper Submission
Prospective authors are invited to submit full-length papers, with up to four pages for technical content including figures and possible references, and with one additional optional 5th page containing only references. Manuscripts should be original (not submitted/published anywhere else) and written in accordance with the standard IEEE double-column paper template. Submission is through the GlobalSIP website at http://2016.ieeeglobalsip.org/Papers.asp.
Important Dates
| | |
| --- | --- |
| Paper Submission Deadline | June 5, 2016 Extended to June 20, 2016 |
| Review Results Announced | August 5, 2016 August 20, 2016 |
| Camera-Ready Papers Due | September 30, 2016 |
Organizing Committee
Deepa Kundur, University of Toronto
Nikolaos Gatsis, University of Texas at San Antonio
Vassilis Kekatos, Virginia Tech
Meng Wang, Rensselaer Polytechnic Institute
Abdallah Farraj, University of Toronto
Technical Co-Chairs
Abdallah Farraj, University of Toronto
Vassilis Kekatos, Virginia Tech
Meng Wang, Rensselaer Polytechnic Institute
Technical Program Committee
Soummya Kar, Carnegie Mellon University
Sairaj Dhople, Universiy of Minnesota
Baosen Zhang, University of Washington
Daniel Molzahn, Argonne National Lab
Hao Zhu, University of Illinois
Tsung-Hui Chang, Chinese University of Hong Kong
Chen Chen, Argonne National Lab
Emiliano Dall'anese, National Renewable Energy Lab
Na Li, Harvard University
Jinsub Kim, Oregon State University
Ali Tajer, Rensselaer Polytechnic Institute
Yue Zhao, Stony Brook University
Javad Lavaei, University of California Berkeley
Rakesh Bobba, Oregon State University
Yu Zhang, University of California Berkeley
Yuanzhang Xiao, Northwestern University
Miltiadis Alamaniotis, Purdue University
Christos Verikoukis, Centre Tecnològic Telecomunicacions Catalunya, Spain
Marius Pesavento, Technische Universität Darmstadt
Joshua Taylor, University of Toronto
Usman Khan, Tufts University
Lalitha Sankar, Arizona State University
Deepjyoti Deka, Los Alamos National Lab
Wei Zhang, Ohio State University
Ali Davoudi, University of Texas at Arlington
Walid Saad, Virginia Tech
Aranya Chakrabotry, North Carolina State University
Jhi-Young Joo, Missouri University of Science & Technology
Francesco Fusco, IBM Research, Ireland
Jarvis Haupt, University of Minnesota
Ning Zhou, Binghamton University
Miao He, Texas Tech University
Xavier Fernando, Ryerson University
Hany Farag, York University
Saman Zonouz, Rutgers University
Jin Kocsis, The University of Akron
GlobalSIP 2016 thanks the following for their support.